Best Smartwatch Under 15000 in India 2023 September - October | Wearable Rupees
Your guide to the latest and Best Smartwatch under 15000 rupees in India which inc the best Android & IOS wearable in 2023 September - October from various brands such as Apple, Samsung, etc. Here is the list of the best smartwatch to buy under ₹15000 for both Men & Women.

Are you in search of the best Smartwatch under ₹15,000 to buy now? Well, you are in the right place. We have reviewed & picked some of the best smartwatches that seem to be your best smart assistance fitness trackers and wearables. We picked the best smartwatches that can assist you and also helps you keep fit, based on the design, battery, software, and feature.
In recent times wearables have moved to a different approach as compared to what they were a few years ago. And the Smartwatch is the one that has upgraded drastically. Nowadays these smartwatches are not only fitness trackers, or to make calls, But It's also a smart assistant which can assist, instruct you on various occasions. By sync it to smart devices, you can control them all in one hand.
List of Best Smartwatch under ₹15,000 in India
Amazfit GTS 3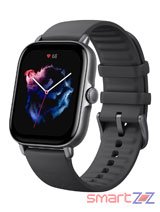 Water Resistant: Yes, up to 50 meters

Compatibility:: Android, iOS

Internal Storage: 2.3 GB for music
Price: ₹13990 (Approx)
Large display, better battery life, and quality health tracking
With a large 1.75 inch AMOLED display GTS 3 is very good at health monitoring. The watch is super sleek and stylish on the wrist with a classic navigation crown on the side. There are three different strap options available for people who have different tastes. Fitness tracking has been made better in this Amazfit watch as the 150+ built-in sports modes are helpful.
The watch uses the Zepp app for all functionalities which is available on both the Play store and the App Store. It is weightless and waterproof up to 50 meters. The battery life is impressive and lasts 12 days, this is a good upgrade when compared with the earlier model (GTS 2). There is a built-in microphone and speaker that support Voice assistant which can work without the Internet. Phone calls can be picked using Bluetooth and other apps notifications can be seen instantly.
The colorful watch faces will be very attractive and the always-on display will give a high-tech feel. This watch is a great device overall.
---
Amazfit T-Rex Pro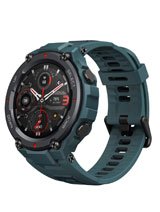 Water Resistant: Yes, upto 100 m

Compatibility:: Android, iOS

Connectivity: Bluetooth, Wi-Fi
Price: ₹12999 (Approx)
Tempered glass diplay for rough use and high-precision GPS
This military standard certified smartwatch is the pro version of Amazfit T-Rex smartwatch. The watch is tough inside and out with a 1.3-inch tempered glass display and bezels which undergone metal-spraying process.
This smartwatch is water resistant to a depth of up to 100 meters and works well when used deep inside water bodies. There are 100 sports modes available which include various sports from running to surfing. Any incoming texts or calls will be notified instantly with the watch connected to your phone through Bluetooth. The high-precision GPS present in the watch gives accurate positioning. The watch runs on Amazfit OS and the Zepp app is used to control the watch and it can be downloaded on Android and iOS phones. SpO2 and Heart Rate monitor is available for health tracking and the watch can also monitor our sleep. Music control can be done on your wrist and phones are not needed when this watch is strapped on your wrist.
Overall, This watch is a spectacular device to have and easily tops the list for rough users.
---
OnePlus Watch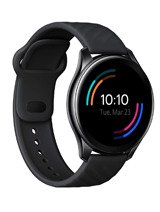 Water Resistant: Yes, up to 50 meters

Internal Storage: 4GB for Music
Price: ₹14999 (Approx)
Large storage capacity for music and bright display
The OnePlus watch is a combination of style and performance, this watch has a classic rounded design which is made of a 1.4 inch sapphire glass that improves the brightness and gives a clear watch face. The metal used in this watch is twice as hard as stainless steel hence the watch can handle some hard hits and some scratches too.
Just 20 minutes of charging can keep the watch awake for a week with the maximum battery life being 14 days. The 4GB storage available can be used to store music and enjoying favourite beats on the move is always good. Blood oxygen saturation and other trackers and monitors work well and give us the data to analyse our own body. The 10 workout modes function perfectly and they use satellite positioning for accurate data and 5 ATM water resistance for underwater stuff. The seamless connectivity via Bluetooth 5.0 gives all the updates about calls, messages and other notifications on the wrist instantly.
The OnePlus Health app is available only on Google Play now, hence any Android user can reap the full capacity of this watch.
---
Realme Smart Watch S Pro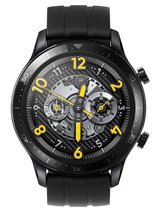 Water Resistant: Yes, up to 50 meters

Compatibility:: Android, iOS
Price: ₹10500 (Approx)
Stylish design and strong diplay with protection
This smartwatch is the Pro version of Realme Smart Watch S and all the features in this watch are one step advanced. The powerful dual-processor enhances the overall performance of the watch and gives us a pro experience.
The always-on 1.4 inch AMOLED display will amaze you and last for 14 days after a single charge. The Corning Gorilla glass gives ultimate protection from accidental damages. Pro sports mode elevates the sports experience and swimming mode is included as the watch works great underwater. The high-precision dual-satellite GPS sensors track our moves and give us the exact data. The Bluetooth connectivity is strong and the watch can be paired with both Android and iOS smartphones using the Realme Link app.
The Silicon, leather, and stainless steel straps give a premium look when worn. With all health monitoring features built, this watch is good all around.
---
Fire-Boltt INVINCIBLe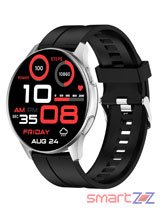 Water Resistant: IP67 Water resistant

Compatibility:: Android, iOS

Internal Storage: 8GB for Music
Price: ₹7498 (Approx)
Larger battery life, music storage option
The 1.4 inch AMOLED always-on display that has 100 inbuilt watch faces makes sure that it looks smart on the wrist. The sleek design and skin-friendly strap makes the watch more classy and royal. This smartwatch is special because of its features like Bluetooth calling, SpO2 monitoring, 100 sports modes, and other apps.
This watch has an impressive battery standby of 15 days and its magnetic charger charges the watch in 2 hours. You will never miss out any notifications as the watch will update you with everything from social media to messages. The internal memory of 8 Gb will let you store more than1500 songs so listening to offline music is possible with Fire-Boltt Invincible. Connectivity features are awesome as the watch can pair with your earbuds and the inbuilt speaker is an added bonus.
Sports modes and fitness tracking work great with other health tracking like Heart rate, sleep, and breathing monitoring kept in check. Overall, this fashionable smartwatch is packed with all the essential features.
---
Noise ColorFit Pro 3 Assist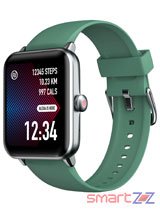 Water Resistant: Yes, up to 50 meters

Compatibility:: Android, iOS
Price: ₹4299 (Approx)
Solid and stylish design with long battery life
ColorFit Pro 3 Assist has a stylish 1.55 inch TFT display with a resolution of 320*360. This smartwatch is rich in features and the NoiseFit assist app available both on iOS and Android makes it function great.
On one charge the watch works for a straight 10 days without any break. There are 14 different sports modes for sports lovers to track their progression. Call rejection and remote music control are some essential features that deserve a mention here. The watch can be used in the pools as the 5ATM dive proof quality will let you workout. With built-in Alexa, you can simply speak to the smartwatch and get things done with the convenience of your voice. The heart rate monitor, sleep tracker, smart notifications, alarm and sedentary reminder work smoothly in this watch. With respect to connectivity, the watch uses Bluetooth V5 and there are no flaws with it.
You will find all sensors working great and the looks of the watch will not disappoint you. YOur search for smartwatch with all smart features can end here.
---
Fire-Boltt Ring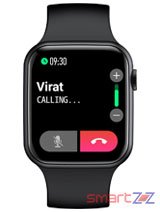 Compatibility:: Android, iOS
Price: ₹4999 (Approx)
Large attractive display with best health trackers and monitors
The 1.7 inch large HD display of this watch is bright and vivid in all atmospheres. If you look at the specifications of Fire-Boltt Ring, you can see that all the expected qualities can be found in this watch.
You can connect your smartphone with bluetooth and answer calls with the built-in speaker and Microphone that work great. With this smartwatch you will not miss notifications from social media apps and messages. The battery life is impressive as the watch stays alive for more than one week after one charge. The multiple sports modes are useful to maintain fitness and the watch also has sensors to track different things.
The easy replacement policy and a year of warranty is a safe deal when it comes to Fire-Boltt. Checkout the specifications fully and buy this watch if it meets your needs.
---
Noise ColorFit Ultra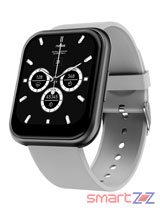 Water Resistant: IP68 Water resistant

Compatibility:: Android, iOS
Price: ₹4499 (Approx)
Large attractive display with best health tracking features
Excellent looks and great feel on the wrist makes ColorFit Ultra an interesting smartwatch option. Aluminium alloy has been used to build the body of the watch and the swappable straps are versatile. The large 1.75 inch display emits clear numbers and texts that can be altered using the 100+ personalised watch faces.
For better health assistance, there is a SpO2 monitor, heart rate monitor, and a menstrual cycle tracker for women to take care of their reproductive health. Fitness and sports lovers can find 60 sports modes that can store data and improve the user's performance. Connect with Android and iOS using the NoiseFit app and check family vitals, compete with friends, set goals,and find friends using ColorFit Ultra. Calls, SMS, and camera controls can be controlled through this smartwatch and there are other interesting settings available too. Sweat and splashes will not affect this watch and you can use it for straight 9 days without one full charge.
All smart features, health monitoring, and connectivity are satisfactory so don't miss this affordable smartwatch by Noise.
---
---
| smartwatch | Price |
| --- | --- |
| Amazfit GTS 3 | |
| Amazfit T-Rex Pro | |
| OnePlus Watch | |
| Realme Smart Watch S Pro | |
| Fire-Boltt INVINCIBLe | |
| Noise ColorFit Pro 3 Assist | |
| Fire-Boltt Ring | |
| Noise ColorFit Ultra | |
Share on:
About the Author