Best Waterproof Smartwatch in India 2023 September - October | Swimming, Swimtracker
The best Waterproof Smartwatch to buy now in India exclusively for swimmers 2023 September - October from various brands such as Apple, Samsung, Fitbit etc. Here is the list of the best smartwatch with swimtracking features to buy in India.
Are you in search of the best waterproof Smartwatch to buy now? Well, you are in the right place. We have picked some of the best smartwatches that seem to be your best fit for swimming and traveling needs. This contains the one with best in the class water protection and even the military-grade protection that makes the watch run without water entry even at extreme use. Apart from this, these watches also do comes with various swim-tracking features required by the swimmers along with the other regular smart features.
In recent times wearables have moved to a different approach as compared to what they were a few years ago. And the Smartwatch is the one that has upgraded drastically. These watches can be your best swim assistant, But It's also a smart assistant which can assist, instruct you on various occasions. By sync it to smart devices, you can control them all. Almost all the smartwatches in the list are unisex and can be suitable for both men & women.
List of Best Waterproof Smartwatch in India for swimmers
Apple Watch Series 7-GPS and Cellular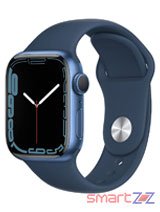 Water Resistant: Yes, up to 50 meters

Connectivity: Bluetooth, LTE, wifi

Direct Cellular Connectivity: Yes, 4G
Price: ₹50900 (Approx)
Premium & stylish look. Top performance, Advanced Features
Apple Watch Series 7 is definitely the most premium smartwatch available at present. All the specifications that you can expect from a smartwatch can be found in this Apple product. The LTPO OLED display is 1.9" wide, with resolution of 396×484, and the watch can be safeguarded with stainless steel cases available in Silver, Gold, and Graphite. Strap options are interesting as usual with different materials and colors.
Durability of this Apple watch must be appreciated as it works well throughout a busy day. The Ui is excellent with the WatchOS 8 looking after all the other important functionalities. This version of Apple watch concentrates more on health and fitness tracking.
With respect to connectivity, this watch is the best in the market. You can do almost everything on your wrist as you stay connected using LTE and dual-band Wifi. If you are setting up an Apple ecosystem around you this smartwatch is the best choise. We say this because the watch works only with iOS devices.
---
Samsung Galaxy Watch 4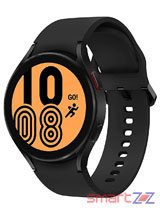 Display: 1.4, Super AMOLED

Water Resistant: IP68 Water resistant

Connectivity: Bluetooth, LTE, wifi

Direct Cellular Connectivity: Yes, 4G
Price: ₹26999 (Approx)
High battery life, string Connectivity features, better storage, advanced features
This model is a top class smartwatch with an attractive super AMOLED rounded display that is 1.4 inch wide. Samsung has put great efforts in adding all the latest features to the watch. Color options are good as you can pick one from the four available colors. Galaxy watch 4 ticks all the important boxes including friendly UI, cellular connectivity and Google Assistant.
The watch runs on Wear OS and you can download and use apps that support Wear OS from the Play store. Health and fitness tracking are accurate and the watch can perform great at reminding you about your sleep cycle and heart rate. The support for Bluetooth v5, Wi-Fi, NFC, and Satellite navigation makes connectivity seamless and reliable. Answering calls using the watch is very comfortable as the mic and inbuilt speakers make voices clear and loud.
Battery capacity is at its best and you would have to charge your watch like your smartphone. This smartwatch that is rich in features is a worthy alternative to the other premium watches in the market. Most importantly the round display will attract you.
---
Amazfit GTR 3 Pro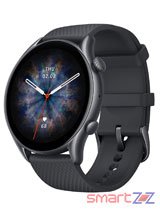 Water Resistant: Yes, up to 50 meters

Compatibility:: Android, iOS

Internal Storage: 2.3 GB for music
Price: ₹18990 (Approx)
Useful exercise module, Large battery life, and quality health tracking
People looking for a stylish smartwatch which has a long lasting battery should consider this watch. Its 1.4-inch (AMOLED) circular and flat watch face is light and classy with an analog watch face. The screen is scratch resistant so rough users can be themselves. The body of the watch is made of alloy and the leather strap is good.
Amazfit GTR 3 Pro is compatible with both iOS and Android v7 and higher. The watch is good at connectivity with Bluetooth V5 and strong Wi-Fi. The sensors work well and there is support for GPS with Galileo. The biggest positive of this watch is its battery life which lasts for about 2 weeks. Weather, Email, messages, and alarms can be controlled on this watch, also the control over camera and music is helpful.
When it comes to activity tracking, this watch is a decent pick for heart rate, sleep cycle, and calorie readings
---
SUUNTO 7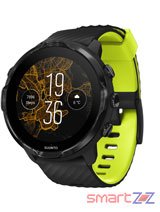 Water Resistant: Yes, up to 50 meters

Compatibility:: Android, iOS

Connectivity: Bluetooth, Wi-Fi
Price: ₹36251 (Approx)
Large display, advanced sports features and fitness tracking
The 2 inch rounded AMOLED screen of this watch gives a great feel when worn. You need not worry about the looks of this smartwatch as it looks stunning and classy. This watch will be very friendly for sports experience as it has some versatile options for sports activities. Both iOS and Android phone users can use this watch for daily activities without any problem. Charging the watch every 2 days is enough and you don't need to worry about shock , water and dust.
Powered with Wear OS there are different Google services available in this watch. They are Google FIT, Google assistant, Google pay and Google Play. This smartwatch can also be very handy if you listen to music regularly because you can listen to offline music and the music controls are great. This watch not only tracks fitness levels accurately but also tracks sleep cycle and reminds the user about it.
Internet connectivity via Wi-Fi, device connectivity via Bluetooth Smart, GPS, and NFC make this watch very special and this lets us accomplish tasks with ease. On the whole, this smartwatch has a well-rounded feature list with quality looks.
---
Zebronics ZEB-FIT7220CH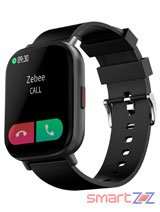 Water Resistant: IP67 Water resistant

Compatibility:: Android, iOS
Price: ₹3499 (Approx)
Large attractive display with best helath trackers and monitors
This smartwatch comes with a large 1,75 2D curved display that catches all the eyes. The watch has a metal body and a stylish silicon strap that are IP67 Waterproof. There are customizable Watch Faces for the user to choose from. The specifications of this watch is impressive as they help us do almost all of our everyday tasks.
Using the ZEB FIT20 series App available both on iOS and Android you can sync with the watch and use it efficiently. The watch has a built-in mic and a speaker which can be used for call function. You can access all the phone notifications on your wrist and even respond to some if you want. There are a total of 7 sports modes that will help you track your progress and other stuff. The sensors make sure your SpO2 and blood pressure is in check and healthy tracking like heart rate and sleep monitoring is also done. If you are a normal user the battery will surely last for a week and this is good.
With great UI, good looks and essential features Zebronics ZEB-FIT7220CH can be your next smartwatch.
---
Noise ColorFit Pro 3 Assist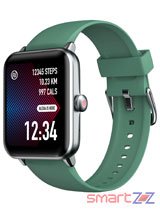 Water Resistant: Yes, up to 50 meters

Compatibility:: Android, iOS
Price: ₹4299 (Approx)
Solid and stylish design with long battery life
ColorFit Pro 3 Assist has a stylish 1.55 inch TFT display with a resolution of 320*360. This smartwatch is rich in features and the NoiseFit assist app available both on iOS and Android makes it function great.
On one charge the watch works for a straight 10 days without any break. There are 14 different sports modes for sports lovers to track their progression. Call rejection and remote music control are some essential features that deserve a mention here. The watch can be used in the pools as the 5ATM dive proof quality will let you workout. With built-in Alexa, you can simply speak to the smartwatch and get things done with the convenience of your voice. The heart rate monitor, sleep tracker, smart notifications, alarm and sedentary reminder work smoothly in this watch. With respect to connectivity, the watch uses Bluetooth V5 and there are no flaws with it.
You will find all sensors working great and the looks of the watch will not disappoint you. YOur search for smartwatch with all smart features can end here.
---
boAt Xtend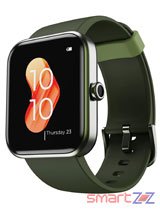 Water Resistant: Yes, up to 50 meters

Compatibility:: Android, iOS
Price: ₹2999 (Approx)
Budget Price, Large attractive display with best fitness features
This smartwatch has a captivating 1.7 inch LCD display that can do wonders. There are 50 watch faces that can be used in different environments and moods. The looks and built-quality of the watch is simple but strong. The touch experience is good and the response speed of the screen is fast. Automatic screen brightness is useful when the watch is used outdoors and indoors.
Xtend smartwatch supports Alexa voice assistant so you need not do it just command for it. Concentrate more on your well-being with SpO2 & heart rate monitoring, comprehensive sleep analysis, stress monitoring, guided meditation, and more. There are an adequate number of spots modes for you users to switch when they are physically active. A battery with 300 mAH battery capacity lasts for about a week so charging often is not the case with this smartwatch.
You can wear this watch when you are in your swimming pool as it can withstand 50 meters of water. The connectivity is great and functions that need phones can be done on your wrist with Xtend.
---
Fire-Boltt Ring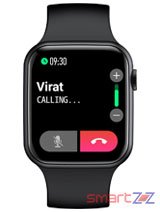 Compatibility:: Android, iOS
Price: ₹4999 (Approx)
Large attractive display with best health trackers and monitors
The 1.7 inch large HD display of this watch is bright and vivid in all atmospheres. If you look at the specifications of Fire-Boltt Ring, you can see that all the expected qualities can be found in this watch.
You can connect your smartphone with bluetooth and answer calls with the built-in speaker and Microphone that work great. With this smartwatch you will not miss notifications from social media apps and messages. The battery life is impressive as the watch stays alive for more than one week after one charge. The multiple sports modes are useful to maintain fitness and the watch also has sensors to track different things.
The easy replacement policy and a year of warranty is a safe deal when it comes to Fire-Boltt. Checkout the specifications fully and buy this watch if it meets your needs.
---
Noise ColorFit Pulse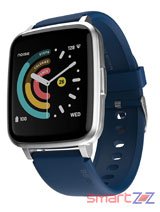 Water Resistant: IP68 Water resistant

Compatibility:: Android, iOS
Price: ₹2499 (Approx)
Longer battery, budget price, smart features
ColorFit Pulse is a budget smartwatch that has all the essential smartwatch features in it. The 1.4 inch display is a combination of perfect clarity and vibrant colors. Bright sunlight conditions are not a problem when the swatch is used as the LCD screen is clear and bright everywhere. To keep track of your health you can look at your heart rate, blood oxygen levels, and other monitors. All the 8 sports modes are working well to make you give your best while playing.
Battery backup of 10 days is appreciable and it lets us concentrate on our work better. You will find many notification options that will help to receive and read messages, incoming calls, and different social media app alerts. The UI is very clean and with the use of the NoiseFit app, available on both android and iOS, you can connect by scanning the QR code on the watch. Customization can be done in this smartwatch and this makes the watch more friendly to the user.
Overall, you will find this watch a good package with health features, long lasting battery, and styish design.
---
Noise ColorFit Ultra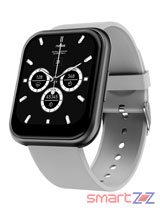 Water Resistant: IP68 Water resistant

Compatibility:: Android, iOS
Price: ₹4499 (Approx)
Large attractive display with best health tracking features
Excellent looks and great feel on the wrist makes ColorFit Ultra an interesting smartwatch option. Aluminium alloy has been used to build the body of the watch and the swappable straps are versatile. The large 1.75 inch display emits clear numbers and texts that can be altered using the 100+ personalised watch faces.
For better health assistance, there is a SpO2 monitor, heart rate monitor, and a menstrual cycle tracker for women to take care of their reproductive health. Fitness and sports lovers can find 60 sports modes that can store data and improve the user's performance. Connect with Android and iOS using the NoiseFit app and check family vitals, compete with friends, set goals,and find friends using ColorFit Ultra. Calls, SMS, and camera controls can be controlled through this smartwatch and there are other interesting settings available too. Sweat and splashes will not affect this watch and you can use it for straight 9 days without one full charge.
All smart features, health monitoring, and connectivity are satisfactory so don't miss this affordable smartwatch by Noise.
---
---
| smartwatch | Price |
| --- | --- |
| Apple Watch Series 7-GPS and Cellular | |
| Samsung Galaxy Watch 4 | |
| Amazfit GTR 3 Pro | |
| SUUNTO 7 | |
| Zebronics ZEB-FIT7220CH | |
| Noise ColorFit Pro 3 Assist | |
| boAt Xtend | |
| Fire-Boltt Ring | |
| Noise ColorFit Pulse | |
| Noise ColorFit Ultra | |
Share on:
About the Author